I'm trying something new this week and it could be a regular feature if people like it. One of the ways I've been able to maintain this blog for so many years while making little money is by being an absolute nut about deals. I've used
MyPoints
practically since the internet introduced online shopping (1998), I have a frequent flier account despite the fact that I don't fly frequently (I've accrued 82,000 miles from one trip to Thailand, a United credit card, and the dining rewards program), and of course,
Groupon
is my favorite invention of all time.
So obviously, when we decided to go to Disney World for our honeymoon in 352 days, I started researching immediately. I am absolutely fascinated by the market for Disney Vacation Planning. There are so many websites out there run by average people who happen to be huge Disney fans, who just started their website as a way to share what they know. I've been to WDW in the last couple years, and thought that I had a pretty good handle on the parks, the resorts, transportation, and benefits of staying on-property as compared to greater Orlando. I thought the obsessive planners were missing the point of VACATION.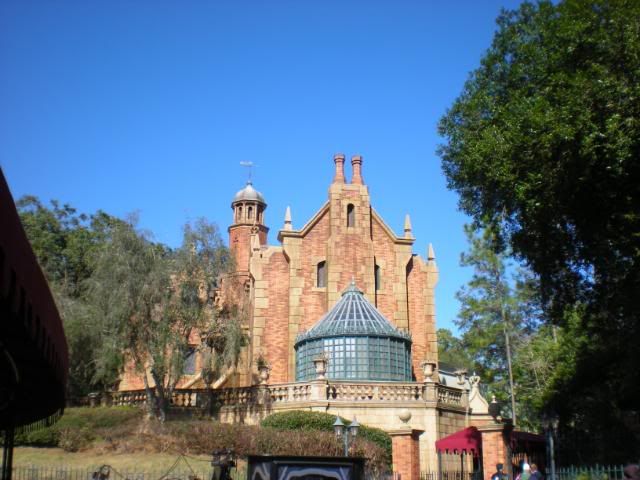 A couple hours on
MouseSavers
schooled me. That's not to say that you have to be an obsessive planner to enjoy a Disney vacation, because that's certainly not the case. We did very little research the last time, packed in a lot of activities in 5 days, and didn't feel like we missed out on much (other than warm weather activities, since it was unseasonably cold when we were there). I also thought that travelers were pretty much slaves to Disney and the peak season crowds when it comes to lodging and ticket prices, and that you really only need to do research if you have small kids and a limited budget. WRONG.
It the future I'll talk about all the things I've learned about the parks that I didn't know when I was there. Today I'm going to talk about DEALS. Specifically military deals, so if you know anyone with any connection to the military or Department of Defense, pass this on! If you don't, MouseSavers is an awesome site for everyone, as is
yourfirstvisit.net
. The latter is crazy detailed, down to recommending that if you can only make one trip to Disney World or Disneyland when your kids are young, the youngest should be 8-9 and the shortest 48". Enjoy the pictures from my last trip to WDW!
The first awesome thing I learned from MouseSavers is that there is a military family resort ON PROPERTY at Disney World. It's called
Shades of Green
and is run by the Army as an Armed Forces Recreation Center (AFRC). There are AFRC military resorts in Tokyo, Germany, South Korea, and Hawaii. If you have a current (including Guard and Reserves) or retired member of the Armed Forces or an employee of the Department of Defense in your immediate family, they can "sponsor" a room for you at an AFRC. The awesome thing about Shades of Green is that it's comparable in size and amenities to Disney's Deluxe Resorts, but the pricing is based on rank and is comparable or better than the Moderate Resorts. A poolside room for an E-5 or lower is around $100 night, compared to about $170 for Disney's Port Orleans.
BUT! That price for Port Orleans is civilian pricing. I also learned from
Military Disney Tips
that through September 2012, Disney is continuing their
Armed Forces Salute
. With this program, you can get up to 40% off resort lodging and you can get 4 day park passes for $138! That's more than 50% off! If you stay at Shades of Green you can still get those discounted park passes, and if Disney doesn't extend the program this year, you can still buy regular military discount tickets on base and at Shades of Green. The everyday military discount is about 9%.
So back to Shades of Green. One of the major benefits to staying on-property at WDW, in my opinion, is Magical Express transportation from the airport and express check-in, which is great if you're spending your entire vacation on Disney property and don't need a car. You also get Extra Magic Hours, which means one park opens early or stays open late every day for resort guests. The downside to Shades of Green is that you don't get Magical Express. However, you do get Extra Magic Hours privileges.
Shades of Green several restaurants and cafes, much like the Disney owned resorts, though I have not heard if they have Mickey waffles at breakfast. They also have a spa, military discounts for the two nearby PGA Championship golf courses, a fitness center, and pool. Right now they are running a special for anyone on leave or who has returned from deployment in the past 12 months from OEF/OIF/OND. If you qualify you can get 20% off your lodging and dining at Shades of Green.
And there's more! If you want to go to some other attractions in Orlando, through the end of 2012, members of the military and three dependents can get FREE ADMISSION (with military ID) to Busch Gardens and SeaWorld! All you have to do is go to
herosalute.com
to register, and they will email your tickets immediately.
One more thing I almost forgot:
Armed Forces Vacation Club
. First thing to understand about AFVC is that it is not owned by, run by, or affiliated with any branch of the military. It is owned by Wyndam and is a program that lets military and DoD personnel take advantage of time shares without owning a time share or sitting through the presentation. You can get incredible deals all over the world - most in the states are $369 for a week, and I've seen Hawaii for $800. Things to keep in mind: you have to be willing to really dig for availability. Some have to be booked months in advance, some are only available if you can travel on short notice, most are only available in the off-season. Most of the time you have to purchase in seven day blocks, but certain locations are available for a night or weekend. Also, these are time shares, which means they are usually condos. It's always a good idea to look up the property on
TripAdvisor
, because it may not be what you expect. If you're willing to do some legwork and are flexible, though, you can get an excellent deal on lodging!
I haven't yet decided what our plans are, since our trip will be starting with the
Expedition Everest Challenge
and the most convenient/affordable resort choice will probably be Disney Caribbean Beach. That Armed Forces Salute discount has been extended 3 years in a row, so keep your fingers crossed that they do it again! In the meantime, share any Disney tips you have!