Guess where we went to lunch today?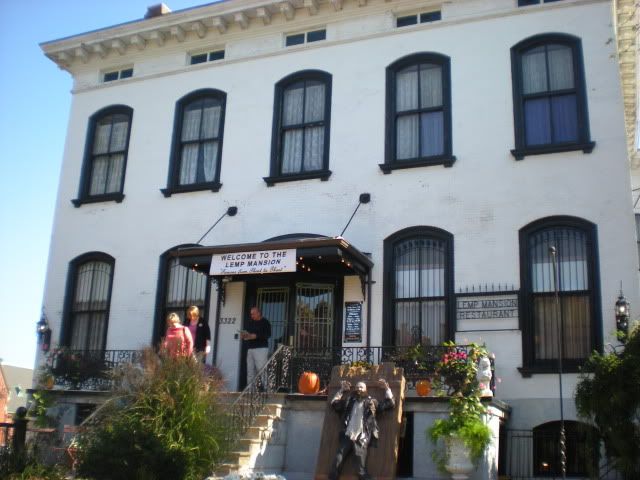 Lemp Mansion
! One of the most haunted spots in America! On Halloween! This was actually the first time I'd been inside the building, because I've never been able to decide which haunted tour to do first, the
Lemp Experience
with Supernatural Investigations, or Night at the Lemp Mansion with
American Hauntings
(the AGS group we do the Alton tours with). Ultimately I decided to do a "cold" visit first.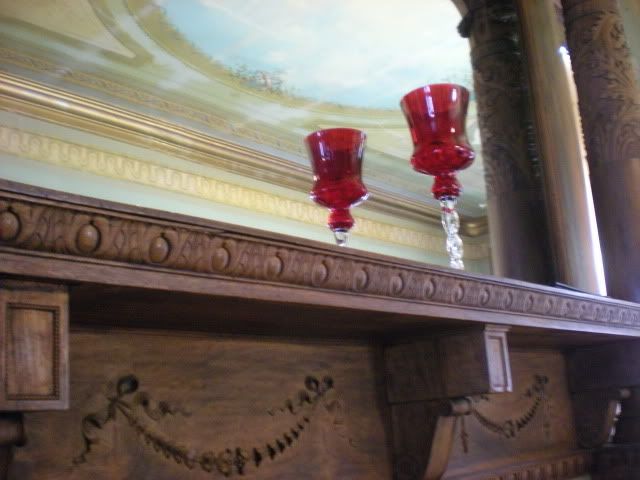 And "cold" it was! When we were eating lunch, my left foot and ankle were FROZEN. I kept leaning over to look at the table cloth to see if it was moving from a draft. I intentionally didn't refresh myself on any of the Lemp stories or people's experiences beforehand, so I don't know if this is a typical story. I have a Halloween party starting in an hour, so if you want to check out some of the stories,
this link will open Google search results in a new window
.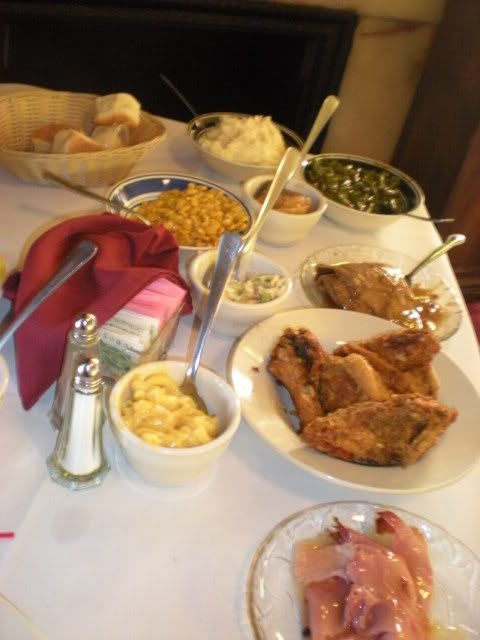 So let's talk about the food. On Sundays they do a family-style meal, which means they bring all this food to your table and refill your dishes as much as you want for $17 per person. Their fried chicken is to die for. In fact, everything was just about the best I've ever had, but I would particularly recommend the chicken, green beans, mashed potatoes and gravy, mac and cheese, and the cheesecake. This is why we said we were taking the tuberculosis cure, because back in the day they thought the cure was plenty of rich food and fresh air.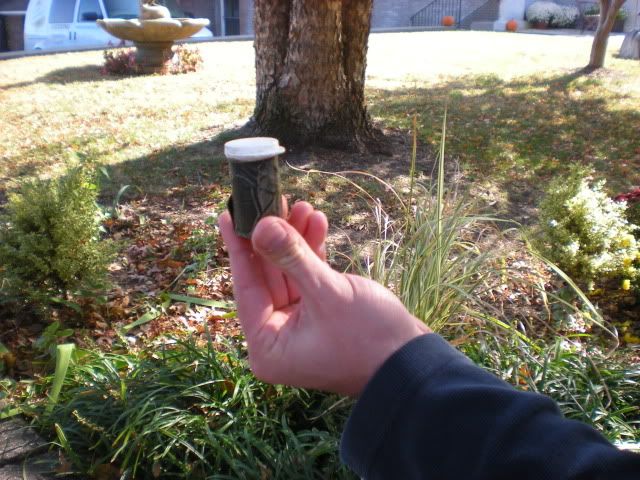 The fresh air part was, of course, geocaching. My friend Lisa told me that the Lemp cache had a "Hi Beth!" note in it. Is this for me? I don't know, but I'm pretending it is.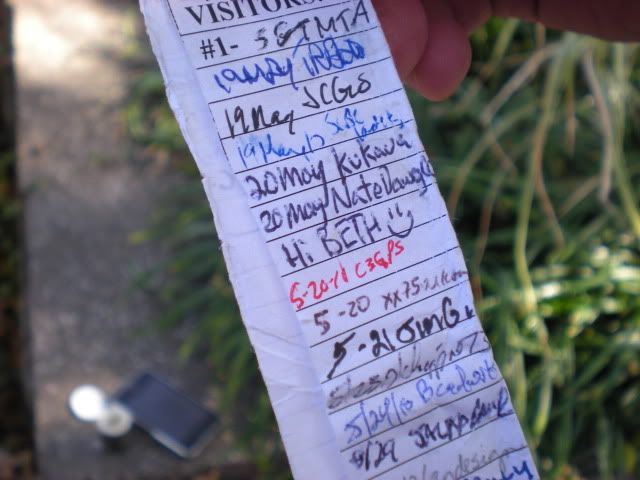 I wish I had time for more pictures, but I have to run! Rest assured, there will be more trips to Lemp Mansion in the future!