The same day as Weldon Spring Site, Keith and I headed over to Defiance to see Daniel Boone's Missouri Home. Actually, I think we were in search of his grave, but that's in Marthasville and we came upon the house first. I'm always game for a historic house tour, but I was surprised to find there is actually an entire living history village down the hill from the house!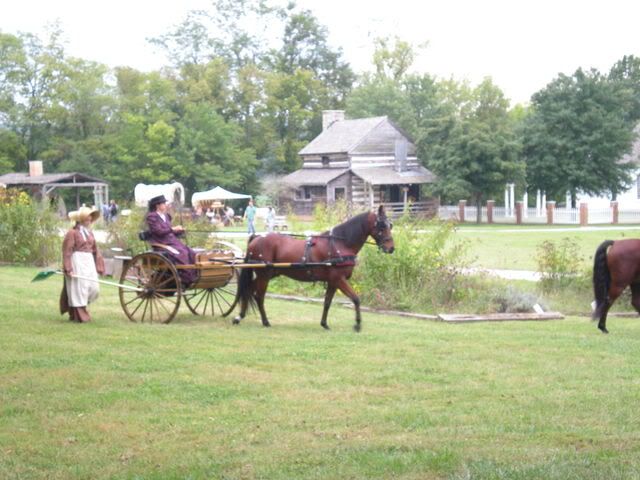 They call it
Boonesfield Village
and it is open year round. I know it's short notice, but if you go tomorrow (RIGHT NOW if you are reading this on Saturday,) they are having a "Ghosts From the Past" day. If I didn't already have haunted activities planned for tomorrow I would make another trip out there.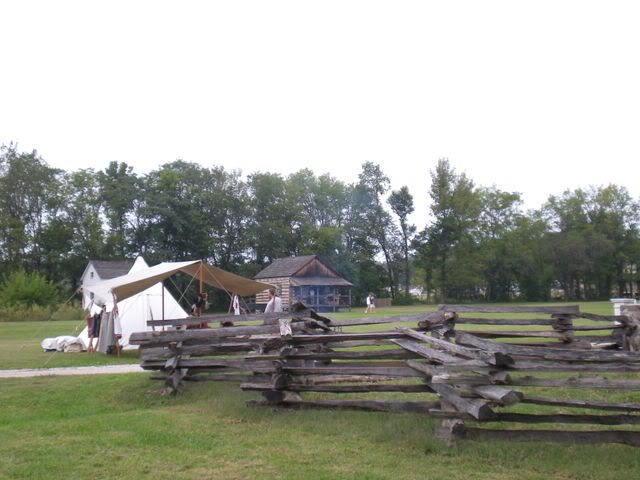 The village recreates a town in the Louisiana Territory/1840s period, with everything from general store to school house to stables to gristmill. We learned about summer kitchens (fancier than my own kitchen,) firearms, apothecary supplies, and beaver hats.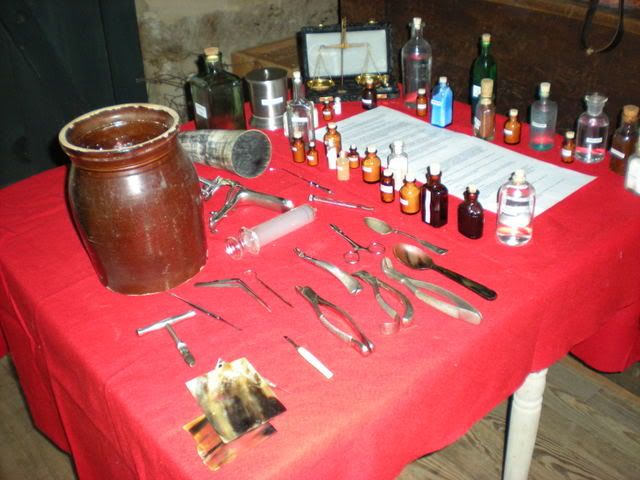 I just learned from the Boonesfield website that the chapel has a reconstructed 28 stop Wicks Organ! I should have gone inside. Oh well, just another reason to go back. In the meantime maybe Brent can tell us something about it!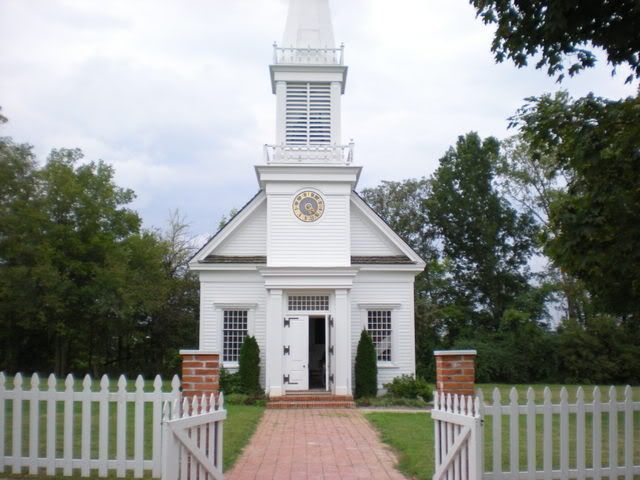 This picture needs Slash playing guitar.

The churchyard even has a tiny cemetery. If I remember right, there are only two graves here. I'd love to find out more information about this lady and why she was interred at Peace Chapel. I wonder if she was involved with this project?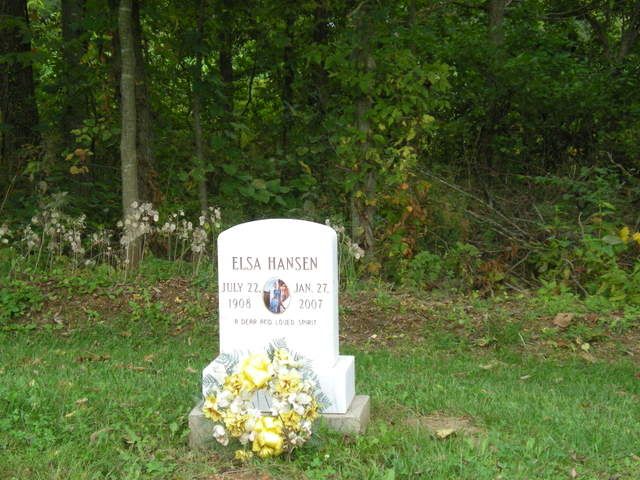 There were also a few artisans here and there. I understand as the village expands there will be more of this kind of thing.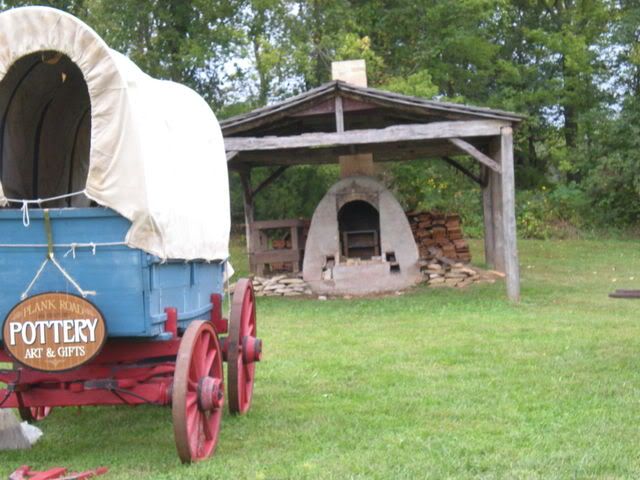 The Daniel Boone Home and the village of Boonesfield are actually owned by Lindenwood University. I'm not sure what programs Lindenwood offers in history, but we saw quite a few young people dressed in period clothing, taking notes on the living history speakers in each building. I would love to see a syllabus for that class.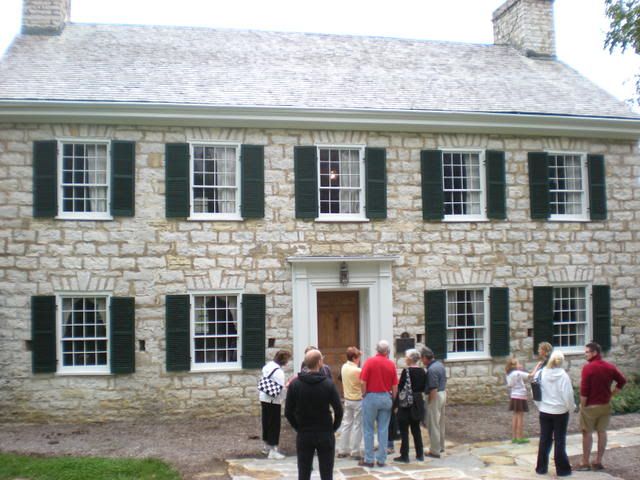 The Daniel Boone Missouri Home actually belonged to Daniel's son Nathan. Daniel Boone lived there from 1800 until his death in 1820 at age 86. Lindenwood does not allow pictures of the inside of the house for copyright reasons, but you can see pictures here. Note the gun ports between the windows!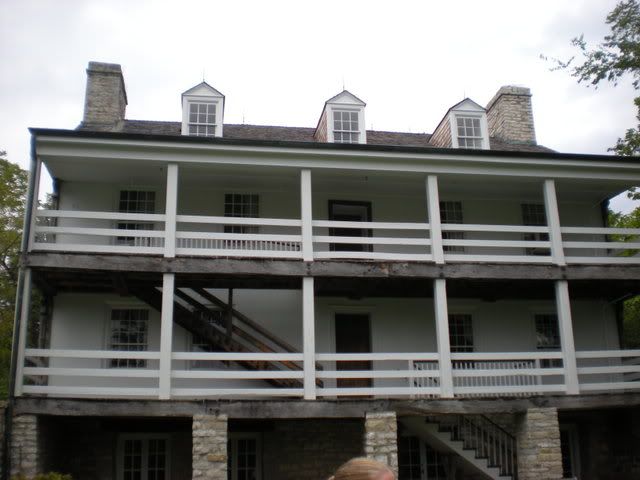 Rear of the house. The tour includes the basement, first, and second floors. The fourth floor has a ballroom but is not on the tour.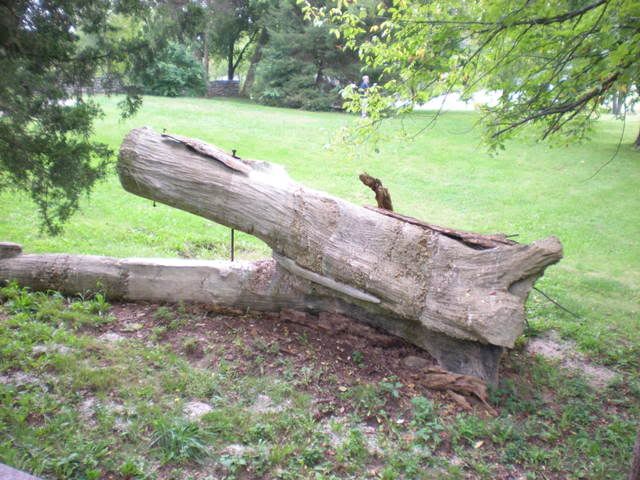 The tree above has an interesting story. This was Daniel Boone's "Judgment Tree," where he held court to settle disputes between the white men and Native Americans in the area. Sadly, the tree was infected with Dutch Elm disease some years ago. In an effort to preserve it, it was filled with concrete, but eventually it fell over.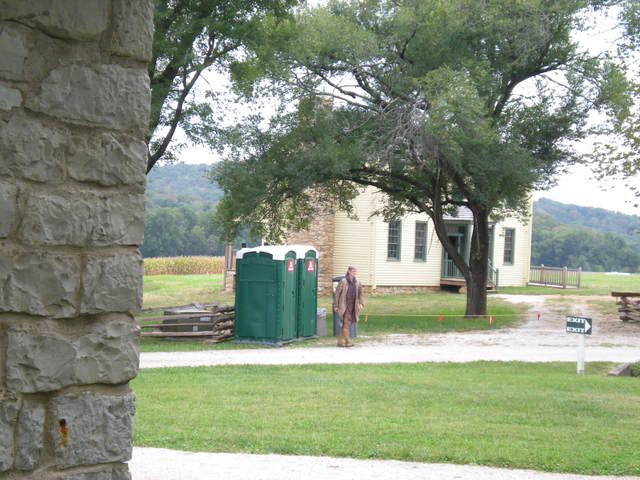 Anachronism! There are also Pepsi machines near where I took this picture.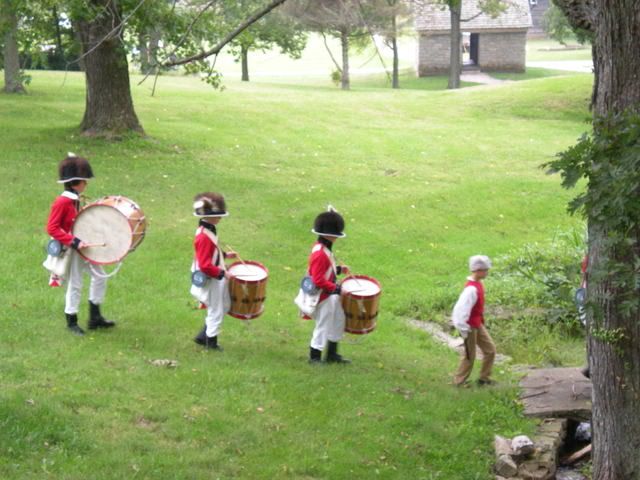 The Daniel Boone Home is off Highway 94 on Highway F, roughly 15 miles from the Weldon Spring Site, if I remember correctly, and 45 miles from the City of St Louis. Admission for both the house tour and Boonesfield Village is $12. If you're not into historic house tours (I know, a lot of people say, "old furniture. snooze.") skip the house tour and just visit the village for $7. This would be a great day trip if you have kids and live in the St Louis area!